Two Point Hospital Close Encounters - Repack by dixen18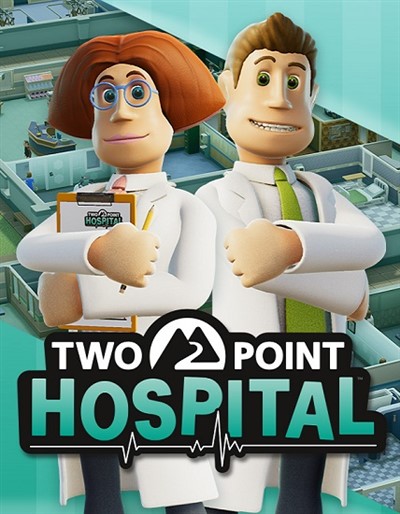 Two Point Hospital: Close Encounters - Repack by dixen18
Release year: Aug 30 2018 - (Dec 5, 2018 - Bigfoot) (Pebberley Island Mar 18, 2019), (Two Point Hospital: Close Encounters Aug 29, 2019)
PC | Developer: Two Point Studios | Publisher: SEGA | 2.11GB
Interface language: Russian, English, MULTI
Voice Language: English, MULTI
Genre: Strategy (Manage / Busin)
Build a hospital from scratch and make it the most attractive - and most effective - in the Two Summits district.
Bigfoot Add-on Information:
Explore the new snow-covered region, where you are waiting for three new hospitals, 34 diseases (9 of which have external manifestations) and a whole bunch of new game items.
Well-known in narrow circles, the furry sociopath Bartholomew F. Yeti suddenly began to advocate for the development of health care in the mountainous region of Two Peaks, which residents of the Tu Point County most often forget about the inhabitants. Help Mr. Yeti in treating new diseases such as shoulder pruritus, theater, and achrapella!
Among them:
Like disease
Mechanical metropolis
Reptiloid Megapolism
Theater etching
Cuirass
Monstrose
Decorate your hospitals on the hillsides with a cozy winter decoration!
Take places according to purchased items (such as the latest cube for seating), decorate the halls with expensive ski equipment or simply place a fireplace and Christmas tree in a prominent place to create an atmosphere of winter holidays.
Pebberley Island Add-on Information
Lay a sterile path on a tropical island! Follow the errands of an eccentric millionaire and find the legendary source of living water.
Famous hermophobe and amateur researcher Parrick Silverbottom intends to find the secret of eternal youth. In order to find a treasure, in comparison with which all the others fade, Parrick needs the help of the head of the hospital with a craving for everything unusual. That is yours.
Expand your medical empire. Consider new species. Solve the most important secret in the world.
In addition, there are three new hospitals, many new diseases, as well as all sorts of tropical things to decorate your beautiful (you will not let lie) clinics.
NEW GAME PROCESS
Go through three exciting new scenarios, cutting through the jungle in search of the source of eternal life. Start your adventure in the mild climate of the Pebberly Atoll, an idyllic tropical paradise, and then delve into the uncharted thicket of thickets to clear the land for a new clinic and find methods of treating new diseases.
Finally, conquer the impressive Headless Mountain, on which you cannot relax until you discover a long-forgotten secret.
Add-on Information Close Encounters
In the district there are rumors that the inhabitants of Tarelkino were subjected to extraterrestrial influence. They say that in the sky above the sand dunes in the east of Tu Point, they saw a ball of fire. He remains the main suspect in the spread of strange diseases that caused different types of fermentation in this forgotten town.
As an experienced administrator who knows everything about managing hospitals, you have been given access to operations in key localities ... including those that people don't need to know about. Zadira Magazine, the only print publication in the district, wants to understand what is happening, and you for him are a coveted pass.
What is included in the supplement?
3 new mysterious locations
3 new fully animated devices for treatment
11 new visible diseases
A total of 34 new diseases
New gameplay
New music, DJ and speakerphone announcements
Inhumanity
flattening
Head toad
Cosmic friction
Altitude spacesuit
Gravisincrasia
...and much more!
New items
Of course, in a new place you can not do without a new decor. Without it, Tu Point is not his own! Decorate hospitals with the attributes of a higher intergalactic society, giving them a truly unearthly appearance.
Repack Features
- Based on the release of CODEX;
- Version of the game 1.17.38340;
- DLC
The golden toilet
Two Point Hospital - Convention-al Rug
Two Point Hospital: Bigfoot
Two Point Hospital: Pebberley Island
Two Point Hospital: Close Encounters
- Nothing is cut or recoded;
- Installation time - 40 seconds;
System requirements:
64-bit processor and operating system required
OS: Windows 7 64-bit
Processor: Intel Core i3 6100 or AMD FX-4350
RAM: 4 GB RAM
Video card: NVIDIA Geforce GT 1030, 2GB (Legacy: NVIDIA GeForce GTX 460), AMD RX550, 2GB (Legacy: AMD Radeon HD 6850), Integrated: Intel HD Graphics 630
DirectX: Version 11
Disk Space: 5 GB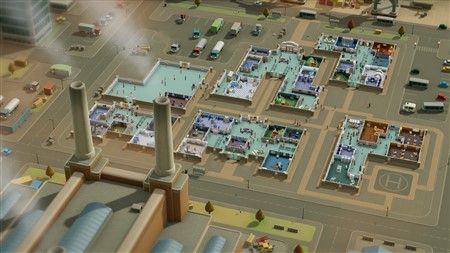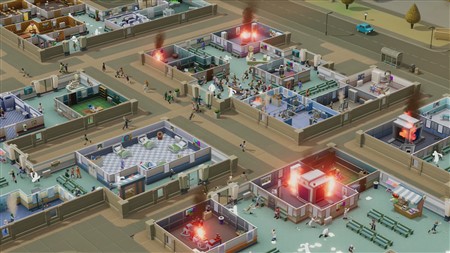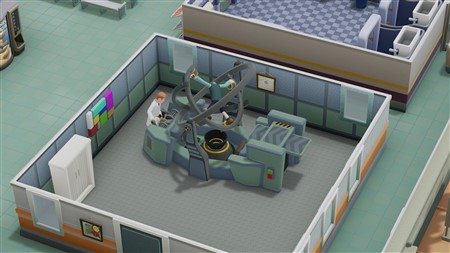 DOWNLOADuploadgigrapidgatornitroflare
Note:
Only Registed user can add comment, view hidden links and more, please register now