Stellar Repair for Access v6.0-AMPED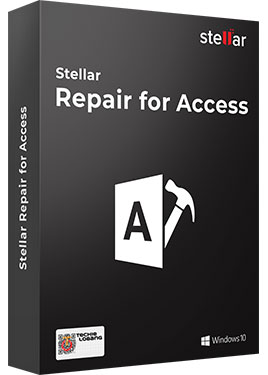 Stellar.Repair.for.Access.v6.0-AMPED | 17.6 MB
Repair corrupt MS Access files and recover all database objects… Here is the latest Access repair software that fixes all major and minor database errors and issues of MS Access 2016, 2013, 2010, 2007, 2003, 2002, 2000 on your latest Windows 10 PC and also on Windows 8.1 / 8 / 7 / Vista / 2003 / XP.
Main Features:
- Repairs corrupt MDB or ACCDB database files
- Restores tables, queries, indexes, and relations
- Supports Linked tables and calculated data type
- Retrieves password-protected forms and modules
- Restores all objects including deleted records to a new database
Stellar Phoenix Access Database Repair 6 Features:
Stellar Phoenix Access Database Repair software uses a powerful algorithm to scan & repair corrupt MS Access database files. Tool incorporates highly interactive GUI to facilitate easy and fast Access database repair without any alteration in the original file.
Complete Access Database Repair Solution
Stellar Access Repair software is a complete fix. The tool seamlessly repairs corrupt MDB files as well as corrupt ACCDB files of the damaged MS Access database. The application address database issues from any scenario, arising due to hardware failures, software conflicts, and inconsistencies in the database design. Read More
Ribbon Arrangement for Easy Access of Features
The software interface is easy and very well organized. All the important features and options of the software are arranged in ribbon fashion at the top of the software interface so that you do not have to roam around elsewhere. These options appearing in the ribbon include, 'Select Database', 'Save', 'Stop', 'Exit', 'Find Tree Item' etc.
Option to Select or Find Damaged Access Database File
The software incorporates innovative options to select or find damaged Access database files from your PC. You can choose the logical drive in the 'Look in' bar where the default file type is already selected to be *.mbd or *.accdb. Check mark before the 'Find in Subfolder' box to enable the software to search in all the folders and subfolders in that particular drive. Alternately, you can go for the options - 'Select Folder' or 'Find File' also.
Retrieves Data from Linked Tables
If an Access database is linked to tables in another databases (can be from a different source other than MS Access) gets corrupt or damaged, the tool can easily recover data of these linked tables. This enhances the usability of the software beyond the limitation of only one database file.
Recovers Relationships in the Database
Relationships in Access database play important role by doing away with redundant data and making linking within the database. The database repair tool repairs all the details created as relationships in the damaged database and brings back them back in the recovered table.
Recovers the data Filled with other Languages
The Access Database Repair software can recover the details furnished in the fields of the database tables in any other language other than English. Irrespective of the fact that you are using MS Access in English; however, you have entered data in other regional languages, Stellar Access Database Repair can fetch the details and recover them all.
Shows Preview after Scanning
The Access database repair software enables you to verify the scanned objects for consistency checking by offering preview of each of the database components in the main interface. For all tables, the tool displays two columns in the right pane for previewing 'Table Data' and 'Column Information' separately.
Finds Items in the Scan Tree
The 'Find Tree Item' option on the ribbon allows searching for the desired objects in the long list of scanned items. With this feature, you can choose to go for previewing and recovering only selected objects in your Access database to save significant time.
Recovers Deleted Records
Stellar Access Repair tool has an exclusive option to allow recovery of all deleted records in the database. To do this, you need to choose the option 'Scan for deleted records' at the base while selecting the database file for repair.
Saves Repaired File at User-specified Location
After you repair the Access file, the software facilitates two convenient options for saving the repaired database file. You can either choose its default location or select any new folder on the computer to save the file. By default, By default, all the database objects repaired are selected for saving.
Supports Recovery of all Access Database Objects
Stellar Phoenix Access Repair takes a holistic approach in its repair. The tool is efficient enough to repair almost all corruptions occurring in database objects, such as Tables, Deleted Records, Forms, Macros, Linked Tables, Indexes, Modules, etc. With this tool on hand, you can rest assured of a complete Access database recovery.
Covers all Common Access Database Corruption Errors
Access database throws a number of minor or major errors. The powerful scan engine of Stellar Access Repair fixes all commonly encountered errors, such as 'unrecognized database format', 'file.mdb is not a database file', 'Microsoft Jet database engine fails to find the object', and many others.
Download Links:
https://rapidgator.net/file/a7b98e834e09c64ed682d22d17d59f55/Stellar.Repair.for.Access.v6.0-AMPED.rar.html
Note:
Only Registed user can add comment, view hidden links and more, please register now