AWS Solutions Architect- Basic to Advanced - 2019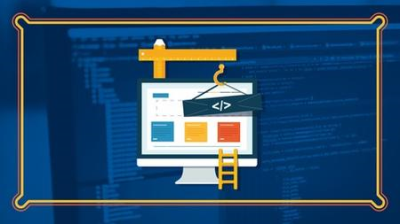 AWS Solutions Architect- Basic to Advanced - 2019
.MP4 | Video: 1280x720, 30 fps(r) | Audio: AAC, 44100 Hz, 2ch | 796 MB
Duration: 2 hours | Genre: eLearning Video | Language: English
Clear and Concise
What you'll learn
Create, declare, deploy, and manage infrastructure as code with AWS CloudFormation
Understand continuous integration and deployment on AWS
Improve web application performance and redundancy with Amazon CloudFront and Amazon Route 53
What you'll learn
Programmatically use AWS Identity and Access Management (IAM) to authenticate to AWS resources
Create, declare, deploy, and manage infrastructure as code with AWS CloudFormation
Explore advanced concepts of Amazon Elastic Compute Cloud (EC2) and Amazon Virtual Private Cloud (VPC)
Understand continuous integration and deployment on AWS
Manage alerts and workflows with Amazon Simple Queue Service (SQS) and Amazon Simple Notification Service (SNS)
Improve web application performance and redundancy with Amazon CloudFront and Amazon Route 53
Use Amazon Simple Workflow Service (SWF)
Scale infrastructure with Elastic Load Balancing and Auto Scaling
Generate metrics, create alarms, and explore Amazon CloudWatch log aggregation capabilities
Requirements
Basic knowledge of cloud computing concepts and networking in general
Basic knowledge of other cloud providers and market overview of cloud
Ability to research further and question the need for a particular service offering
Lots of curiosity and tons of patience while learning
Description
PLEASE NOTE : / MORE CONTENT WILL BE ADDED AND THE UPLOAD WILL COMPLETE BY 02 JUNE 2019 . THANK YOU FOR YOUR PATIENCE /
This course is designed to learn AWS as a cloud platform from scratch . This course is a perfect fit for you if :
You have basic understanding of cloud models and deployment methods like public private and hybrid
You are enthusiastic to learn about the new service offerings from AWS.
You want to learn AWS from fundamentals all the way to an architect.
You have the prerequistes to what it takes to become a cloud architect in AWS.
Then you have reached the right place. This course not only drives the AWS flight at 30,000 feet but also touches the ground and shows all the labs necessary to help you understand AWS the right way. The demonstrations and use cases explained in the class will help you retain the content for a long time. The trainer has explained AWS through various examples , lab practice and then ensuring you have the foundations right by starting right from scratch . At the end of the course, you will be able to work with various services in AWS like
VPC, direct connect, VPN connections , VPC - VPC peering , EC2 instances, load balancing , Auto scaling through elasticity , S3 , RDS, EFS, EBS , route 53 , cloud front, Kinesis, SNS, SQS, SWF , cloud watch , API gateway , AWS CLI , dynamoDB, migration of services like servers and databases , Securing Services , Concepts of well designed Architecture , Encryption etc.
Please note that :
1) The sessions have been recorded during a live AWS bootcamp session. There were several participants globally and have considered the trainer to a highly knowledgeable about the subject. You can reach the trainer through Udemy messaging platform or through linkdin ( check Udemy profile ).
2) If cloud computing is new to you, then please go through the following course in Udemy :
"Introduction to Cloud Computing - 2019" . This will help you cover basics of cloud like SAAS, PAAS , IAAS and Public private and Hybrid clouds. This also covers the market and Gartner view of cloud providers.
Welcome to the world of AWS and Happy Learning .
Who this course is for:
System Administrators, and individuals who are responsible for managing operations on the AWS platform
Software Developers, especially those in a Developer Operations (DevOps) role
Beginners curious to know about AWS cloud platform
Admins who manager other cloud platforms.
DOWNLOADuploadgigrapidgatornitroflare
Note:
Only Registed user can add comment, view hidden links and more, please register now