Become Google Cloud and AWS Engineer - Combo course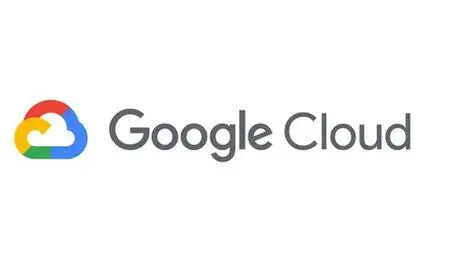 Become Google Cloud and AWS Engineer - Combo course
.MP4 | Video: 1280x720, 30 fps(r) | Audio: AAC, 44100 Hz, 2ch | 2.96 GB
Duration: 7.5 hours | Genre: eLearning | Language: English
Get Certified and become a Cloud Expert. GCP Associate Cloud Engineer.Learn and Get Hand on practical on AWS.
What you'll learn
Get familiar with using the Google Cloud through both the console and the command-line.
GCP Services - Networking , Storage , Databases, Containers, Virtual Machines, App Engine, Security etc
How to secure the GCP cloud with IAM and Cloud Identity
Manage your GCP Cloud environment more efficiently
You will understand the basics of how to navigate Google's Cloud Platform.
Best Practices of working with GCP in the real field.
Study From MIT notes and Get questions for Qualifying Exam
Interview Questions at the End of Course(50+)
Recently Cloud Question Paper for Preparation of Exam.
Requirements
No coding experience is required and code is provided for use in labs where necessary.
You'll need some form of computer-Desktop/Laptop/Chromebook computer.
Access to a Google Cloud Platform account such as a free tier.
Using the Google Cloud Platform for six months or more
Computer with internet access to follow the demos
Description
Google Cloud is growing quickly as companies increasingly adopt multi-cloud strategies. It was named a Leader in the 2018 Gartner Infrastructure as a Service Magic Quadrant, and demand for people with Google Cloud skills is running high. To meet this demand and help organizations identify knowledgeable talent, Google has created their Associate Cloud Engineer certification.
"According to Global Knowledge's Survey for 2018 a GCP Cloud Architect had the highest salary at $139,529". Getting Google Cloud Certified or even just learning more can add value to your career earnings
Lets get you certified on GCP.
An Associate Cloud Engineer deploys applications, monitors operations, and manages enterprise solutions. This individual is able to use Google Cloud Console and the command-line interface to perform common platform-based tasks to maintain one or more deployed solutions that leverage Google-managed or self-managed services on Google Cloud.
The Associate Cloud Engineer exam assesses your ability to:
check Set up a cloud solution environment
check Plan and configure a cloud solution
check Deploy and implement a cloud solution
check Ensure successful operation of a cloud solution
check Configure access and security
In the end of this course, you will gain in-depth knowledge about GCP to help your company or your own project to get on GCP, make use of the correct component on GCP, and continuously deliver better software.
Learn AWS also for Enhancing your knowledge! and become AWS Certified Engineer.
What material you will get at the En d of this course?
You will get some study material from MIT press and from other universities.
Who this course is for:
Developers who want to leverage Google Cloud for the applications they build.
Someone who wants better insight into the Google Cloud Platform
If you are interested in becoming a data engineer on Google's Cloud Platform then this course is for you.
Someone who wants to pass the Google Cloud Platform Associate Engineer Exam
Cloud Infrastructure engineers, Computer networking and security professionals
Download link:
Links are Interchangeable - No Password - Single Extraction
Note:
Only Registed user can add comment, view hidden links and more, please register now